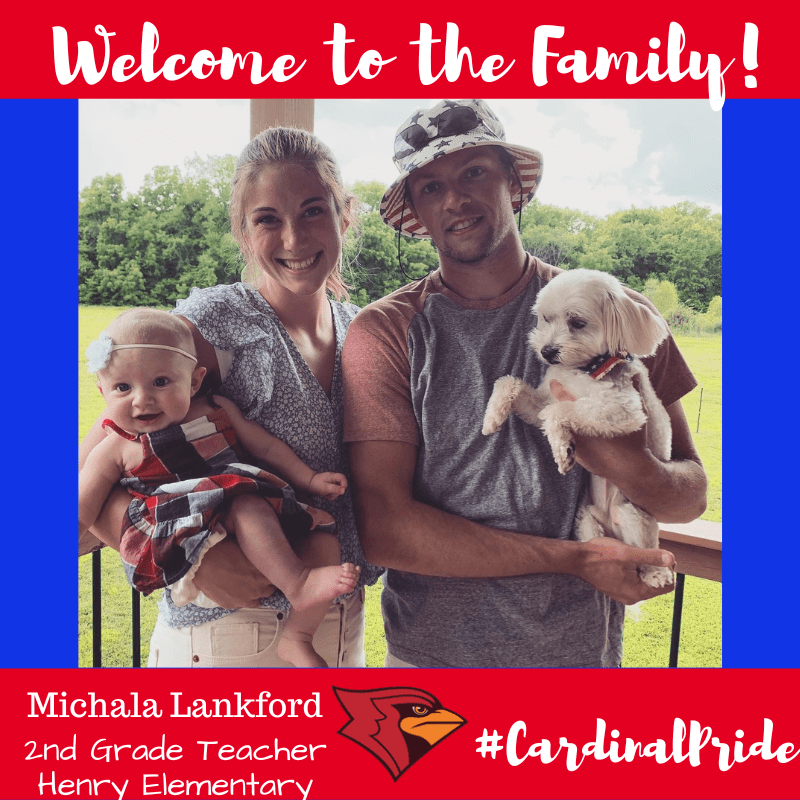 The Clinton School District is excited to welcome Michala Lankford to the Henry Elementary School team as a 2nd grade teacher.
Michala grew up in Knob Noster, MO and this will be her first year teaching. Michala earned a bachlor's degree in Elementary Education from WGU.
Michala is married to Trent Lankford, a CHS alum and son of Sarah Lankford, who has taught in the CSD for 25 years. Michala and Trent have a 2 year old daughter and are expecting a baby boy in September. In her free time, Michala enjoys playing volleyball.
"I love the things that the Clinton School District has implemented in order to give students a quality education. I have enjoyed getting to know some of the staff while teaching summer school and we all love our students and want them to succeed! I cannot wait for the 22-23 school year."
Welcome to the CSD, Michala!