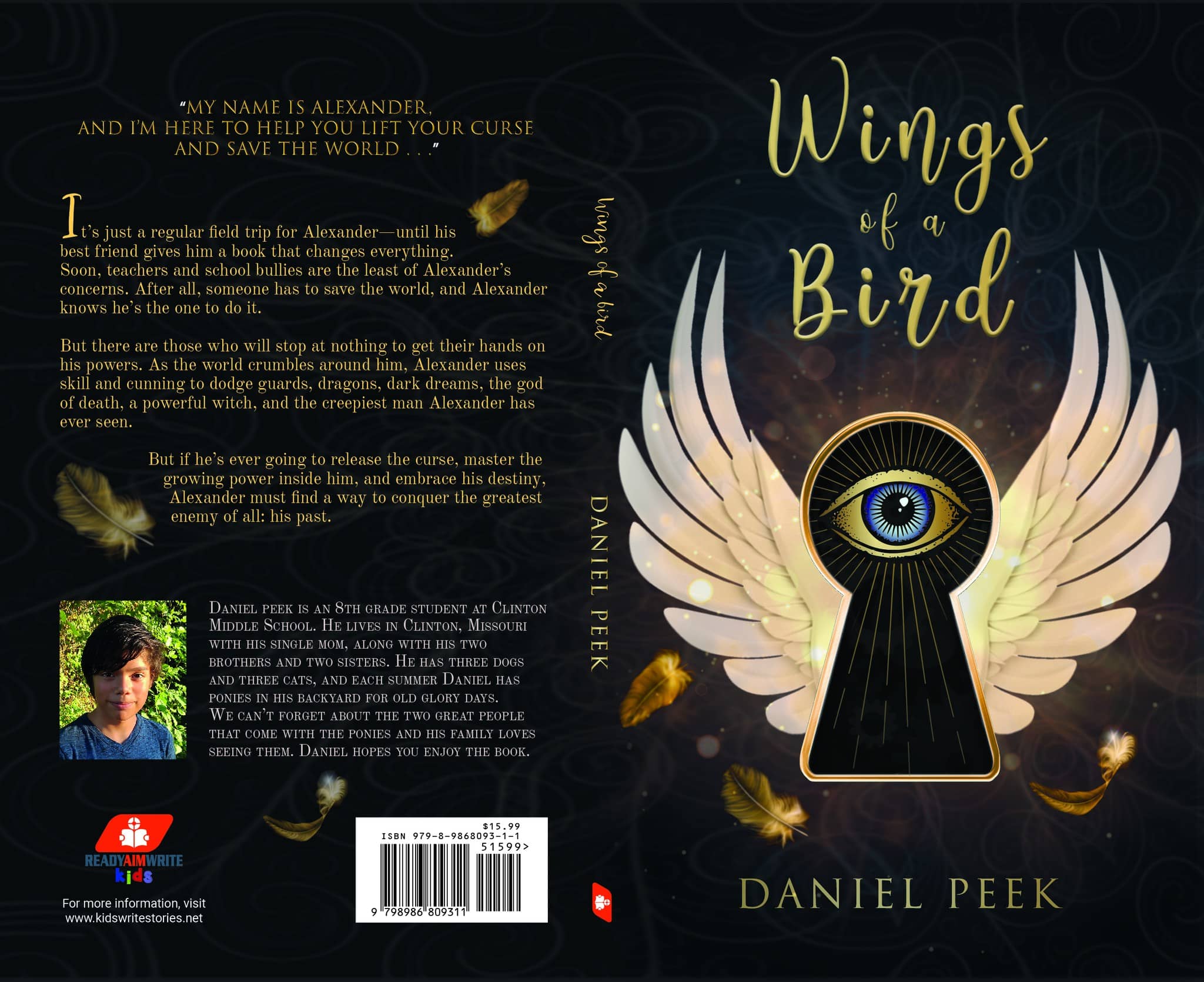 Clinton Middle School is very excited to announce the release of our student Daniel Peek's book, Wings of a Bird!
Friday January 27th at 12:30 PM we will officially help launch Daniel's book and we will honor him with a book signing at an all school assembly with his family, friends, teachers (present and past), administrators, and dignitaries from our community.
Daniel was selected last year, after he submitted a rough copy of his story to Steven Kozan, a publisher, who visited with our students at an assembly about the process of writing a book.
If you are interested in one of Daniel's books, we do have them available for purchase at the middle school office for $15.99.