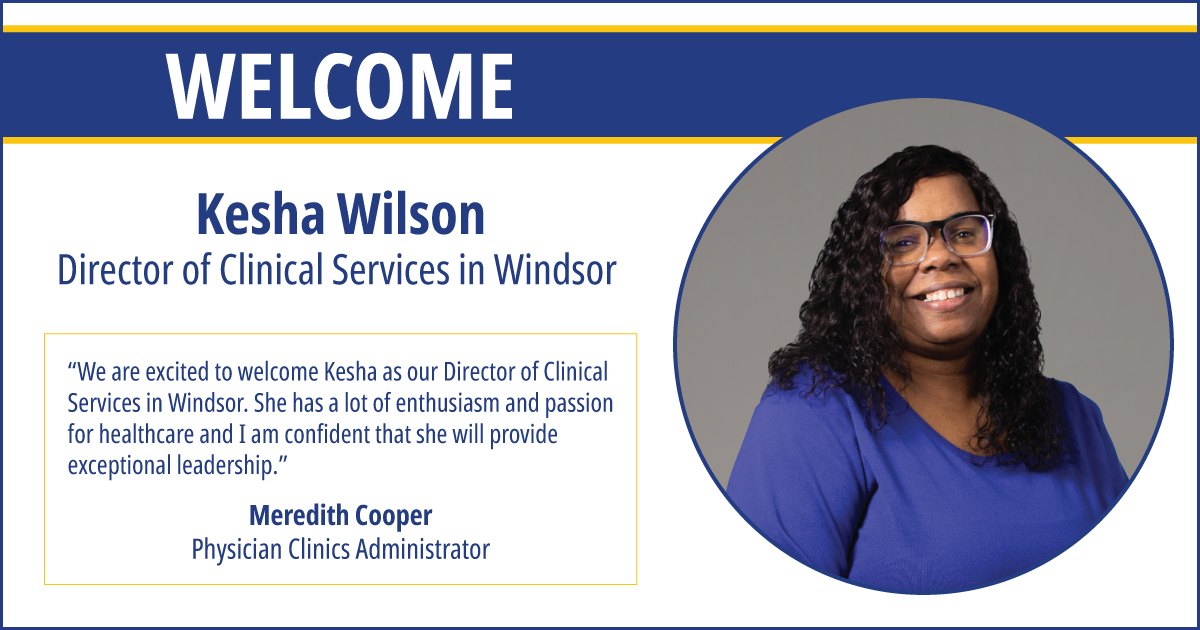 Clinton, MO. – (March 16, 2023) – Golden Valley Memorial Healthcare (GVMH) is pleased to welcome Kesha Wilson as the new Director of Clinical Services in Windsor.
In this role, Wilson will be supervising ancillary, clerical, clinical and environmental staff at the Windsor Clinic. She will also ensure GVMH patients receive exceptional and professional care.
Prior to joining GVMH, Wilson worked at Compass Health Network for more than eight years as the Regional Office Manager and a Clinical Data Analyst.
"We are excited to welcome Kesha as our Director of Clinical Services in Windsor," said Meredith Cooper, Physician Clinics Administrator. "She has a lot of enthusiasm and passion for healthcare and I am confident that she will provide exceptional leadership."