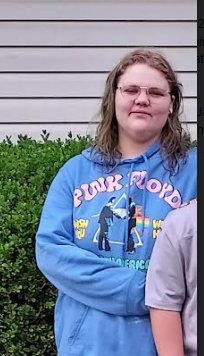 UPDATE: SHE HAS BEEN FOUND
MISSING / POSSIBLE RUNAWAY:
Jasmine Elizabeth Rogers (16 years of age). Jasmine was last seen on 05-24-23 at around 1230 hours at the Clinton High School. Jasmine was wearing a baby blue "Pink Floyd" hoodie, jeans, and sneakers. Jasmine did leave home with a backpack full of extra clothes and hygiene products so her appearance/clothing might have changed. Jasmine is believed to still be in the City Limits of Clinton, possibly at a friends house. If you see Jasmine please call the Clinton Police Department at 660-885-5587. A report is on file regarding the matter.