Adkin's Printing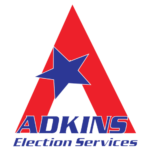 Listing Title:
Adkin's Printing
Description:
Henry M. Adkins & Son, Inc, also known as Adkins Printing, is a company that programs elections and prints ballots for over 160 counties in 3 different states (Missouri, Iowa, & Kansas). They are an experienced and impartial independent provider for all professional ballot tabulating needs.
In addition to election printing, they also service local businesses and individuals with their printing needs, from envelopes and invitations to business cards and licenses.
If it's on paper, they can print it!
[BUSINESS HOURS]
•Monday-Friday (7:30 AM-4:30 PM)
•Saturday-Sunday (CLOSED)
[FACEBOOK]
Henry M. Adkins & Son, Inc